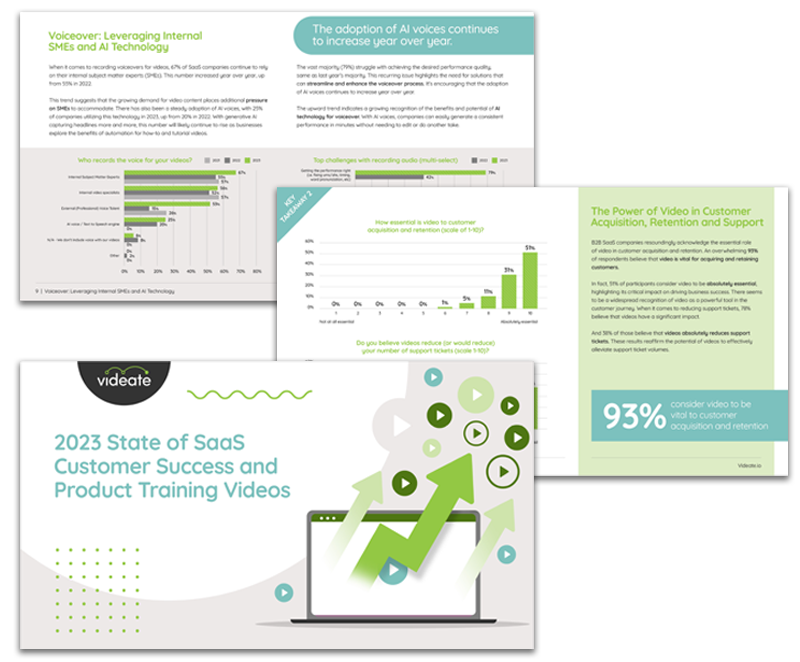 eBook
State of SaaS Customer Success and Product Training Videos
Learn how Customer Success and Customer Education leaders are using video to scale their support efforts, how AI and automation plays into their day-to-day, and what video technology your competitors are investing in.
Video is changing the face of Customer Success.
In our proprietary report, the 2023 State of SaaS Customer Success and Product Training Videos, discover the latest trends, data-driven insights, and valuable strategies that will transform your onboarding, retention, and customer support efforts.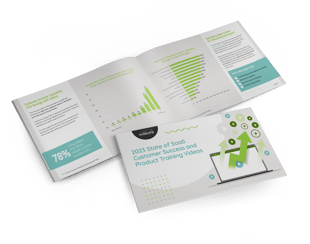 Learn how your competitors are utilizing video to drive business success, and how much budget they're putting towards it (and specifically which technologies).
Stay ahead of the competition and embrace the power of video to become a trailblazer in the B2B SaaS landscape.
Inside this report:
Demand is growing: The number of customers preferring video over reading increased significantly from 2022.

93% of respondents believe video is essential to customer acquisition and retention.

Self-service is a major theme: 60% believe the best benefit of video is self-service customer support

The number of companies offering videos in multiple languages almost doubled from 2022.

82% are investing over $500k into software/product videos annually